FROM OUR WOOD FIRED GRILL AND HEARTH OVEN
FROM OUR WOOD FIRED GRILL AND HEARTH OVEN
BUY THE KITCHEN TEAM A ROUND OF BEER
*A Brief Word From the Government… Consuming Raw or Undercooked Meats, Poultry and Shellfish May Increase Your Risk to Foodborne Illness
"Due to the heavy restrictions mandated, we require a CC to hold all reservations. Any reservation canceled under the 24 hour window will be charged $25/guest booked. In addition, our new maximum guest per table is 4, so if you have a group that is larger, please call the restaurant directly for options we may be able to offer at 702.790.2147. We apologize for this inconvenience, and thank you for your continued support of Sparrow + Wolf"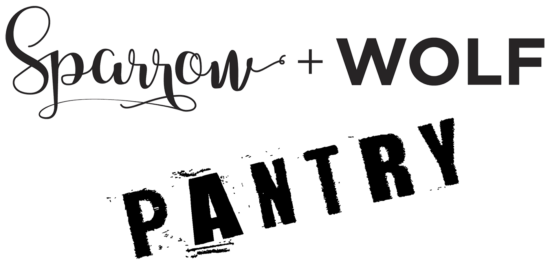 Simple and Easy
Order S+W for your kitchen
Make your kitchen unique by ordering some of our house made ingredients
The S+W Pantry offers items from the land and sea, bakery, sauces, beverages, pates, and even whole meals.
Therefore, whether you are just making something for yourself or an intimate gathering. S+W Pantry will help fill a lot of your needs in order to elevate your home experience
Place an Order
Pick up the following day Tuesday-Saturday after 3pm
Curbside Pick-Up is Available
• Enjoy our Sunday Brunch from 11am – 2pm

• Rotating Live Local Artists Every Week

• Reservations are strongly recommended

• Please ask about private dining options
  Vertice Sparkling Rose – Portugal
  Gruet Sauvage Blanc d Blanc – New Mexico
  Veuve Clicquot Yellow Label 375 ml – FR
  Banshee Rose of Grenache – Mendocino
  Cormons Collio Chardonnay  – IT
  Where's Linus Sauvignon Blanc  – CA
  Quinta De Linhares Azal  – Portugal
  Gobelsburg Gruner Veltliner – Austria
  Dom. Stoeffler Riesling – Alsace, FR
  Clos Alivu Patrimonio Vermentino – Corsica, FR
  Ryo-Fu Chardonnay Freeman – Russian River
  Elderton Estate Golden Semillon – Barossa, AU
  DR Edge Pinot Noir  – Oregon
  Desperada Cabernet Sauvignon  – Paso
  Broc Cellars Badger Nero de Alva  – CA
  A Proper Claret Bonny Doon  – CA
  Raina Montelfalco Rosso – Italy
Plum Wine, Cold Pressed Sugar Plums, Red Cabbage, Orange, Ginger, Lime
Old Forester, Winter Citrus, Guajillo Maple Syrup, Nut Bitters, Bar Snacks
Glen Grant 12 Year Scotch, Cynar, Lemon, Blood Orange, Simple, Egg White
Rittenhouse Rye, Pasubio Blueberry Amaro, Black Walnut Bitters
Suntory Toki Whisky, Yuzu, Lemon, Simple, Beet & Plum Wine Foam
El Tesoro Blanco, Lemon Hart Spiced Rum, Lime, Ume Syrup, Velvet Falernum, Orgeat, OJ, Angostura
Frey Ranch Bourbon, Cold Pressed Ginger, Lemon, Honey, Islay Float
  LAVENDER SIDE OF THE MOON
Coit Earl Gray Gin, Almond Milk, Lavender Chai, Ube, Vanilla
Suntory Toki Whiskey, House Carbonated Soda Water
  Able Baker Mango Hefeweizen
  Firestone Walker Mind Hazy IPA   
  Bad Beat Brewing I Love NV Lager
  Bad Stillwater Chu Hai Grapefruit Saison
  Cold Pressed Yam, Green Apple, Blood Orange, Turmeric
What day is it? It's Cheat Day
  JAPANESE MILK BREAD HONEY TOAST
Seasonal Fruit, Vanilla Bean Ice Cream
Peanut & Miso Ice Cream, Black Sesame Chocolate Sauce
Sweet Red Bean and Chantilly Cream
Montill-Moriles Pedro Ximenez 1964
  COGNAC | ARMAGNAC | BRANDY | CALVADOS
Courvoisier Napoleon Rare Edition
Courvoisier VSOP Exclusive
Larressingle Tres Vieil Armagnac 1960
10 Minutes from the Las Vegas Strip